You are here
UGANDA HOST AND REFUGEE COMMUNITY EMPOWERMENT PROJECT
Wednesday, 25 September 2019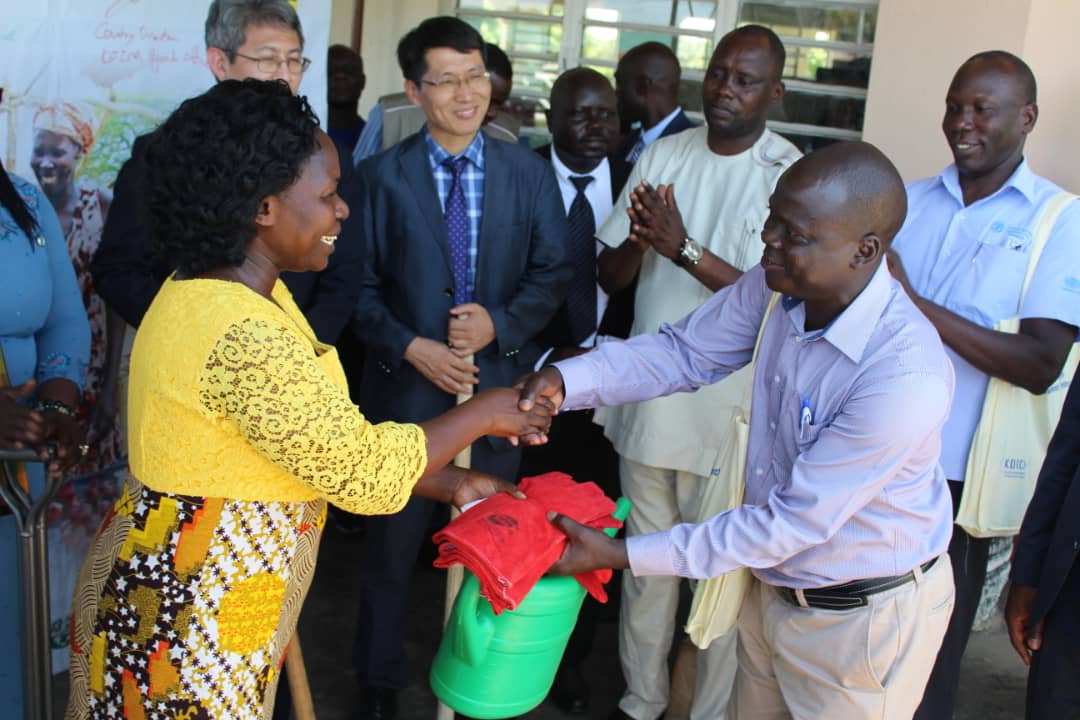 Hosting refugees as challenging as it is has proved to be, remains a blessing in disguise for the district. On 25th September 2019, we hosted officials from Ministry of Local Government, Ambassador of the Republic of Korea, UNDP Resident Representative, Korea International Cooperation Agency Country Director and Head of Sub Office, UNHCR - Uganda for the launch of the: " Uganda Host and Refugee Community Empowerment " Project that will run from 2019 to 2022.
"The Korean government deeply understands the suffering of the refugees who have fled their land due to conflicts". The Korean Ambassador to Uganda." H E Ha Byung-kyoo
 "This project strengthens the humanitarian efforts by introducing innovative development interventions for refugee and host communities and targeting local government with a focus on addressing the medium and long term social-economic impacts for displacement which is a critical issue in line with the comprehensive refugee response framework". The State Minister for Local Government, Jennifer Namuyangu
"I see it as a good initiative that is targeting both the host and refugee communities. Gender-based violence is a development concern because when a couple is not in good terms, there won't be development at the household level which in turn makes it so hard to have development at any other level." Ag District Community Development Officer, Mawadri Ramadhan
The project that is funded by the Government of the Republic of Korea will be implemented by UNDP under the Government of Uganda in two other districts of Lamwo and Obongi.
The project aims at promoting economic empowerment of the communities with an emphasis on catering for the socio-economic vulnerability of women and youth in refugee-hosting communities and targeting 7,000 individuals with 36,000 indirect beneficiaries.