You are here
Error message
Deprecated function: The each() function is deprecated. This message will be suppressed on further calls in menu_set_active_trail() (line 2405 of /home/adjumanigo/public_html/includes/menu.inc).
UGANDA CRANES Vs WESTNILE SELECT TEAM MATCH
Tuesday, 12 November 2019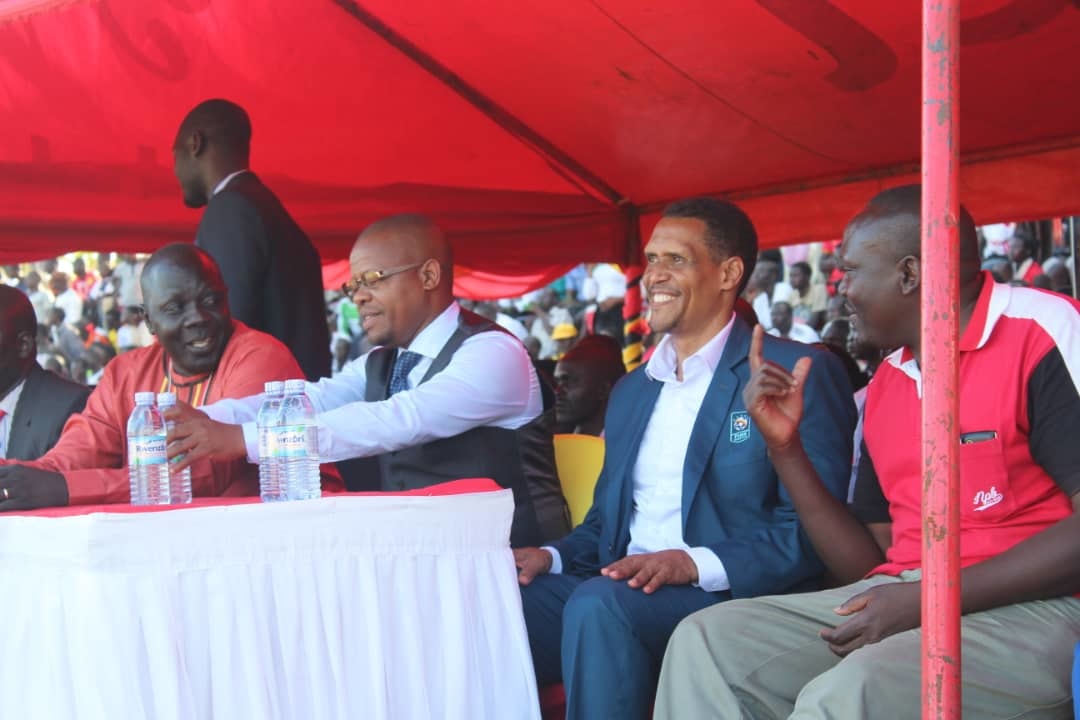 Forget the opportunity of having a glimpse of the mighty national football team, the thought of such great personalities coming to Adjumani didn't excite only football lovers.
But like fate would dictate, Uganda Cranes made their first-ever win over the West Nile region, triumphing 3-0 before a fully packed gallery at Paridi Stadium.
The admirable performance was exhibited by Mbarara City winger Ibrahim Orit, URA FC right-back Ashraf Mandela and Vipers Sports Club gangly forward Fahad Bayo who scored on his first calling for the national team for the opener.
Addressing delegates at the Annual General Assembly at Multi-Purpose Training Centre earlier in the day, the President of FUFA, Moses Magogo, had commended Adjumani District for being such a beautiful place with hospitable and loving people.
The Vice-Chairman Adjumani District Football Association, Amosu Peter Dulu, while welcoming the delegates to Adjumani and thanking FUFA for allowing the district host the event; commended the FUFA President for breaking the deadlock of not qualifying for AFCON adding that he is optimistic the same will happen with the World Cup too.
He also observed that the completion of Paridi stadium would enable the facility to be able to host more national events in the near future.
The LC5 Chairman, on his part, tasked FUFA to organize a match between nationals and refugees at the National level as part of peacebuilding efforts.

"I am delighted to have scored. as a forward, my primary duty is to score, of course with the help of my teammates. I want to score as many goals as possible and cement a place to the mainstream Uganda Cranes team" Fahad Bayo, Uganda Cranes and Vipers Striker